Unique Solution for Multi-Channel Challenges.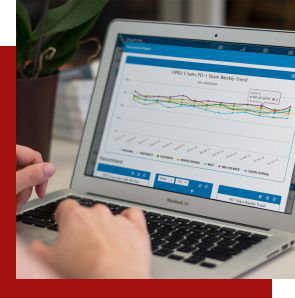 Since XSUNT's founding in 2004, we've provided custom development, technical support, and data infrastructure for a variety of healthcare projects, including pharma sales support, patient support programs, and copay-related services.
As of 2017, we've worked with top pharmaceutical companies and copay vendors in more than 500 different programs, including doing HIPAA-compliant system development, CRM tool integration, call center tracking system management, PSP data integration and hosting, reporting, and ROI analysis.
CUSTOMER-FOCUSED
SOLUTIONS

AGILE, ON-SCHEDULE DEVELOPMENT AND IMPLEMENTATION
Our timelines ensure that you get what you need, when you need it, without unexpected cost-overruns or delays.

A CUSTOMIZABLE,FLEXIBLE APPLICATION LAYER
We understand that needs and requirements change. That's why we offer the ability to add/remove features and quickly create new applications using the same data streams.

DEDICATED SUPPORT TEAM
We offer an entire dedicated support team – project lead, QA, and developers – meaning that our solutions won't have to compete with other internal projects for your IT team's attention and resources, making everyone's work smoother and faster.

INTEGRATE WITH EXISTING SYSTEMS
Our platform is data agnostic, meaning it would retain the ability to talk and exchange data with your existing systems if you want to integrate them in the future.

CUSTOM REPORTING AND VISUAL ANALYTICS
Recognizing that data is one of the most significant drivers of today's business decisions, our platform would offer custom reporting, analytics and visualizations – so that you can act on clear, insightful data.